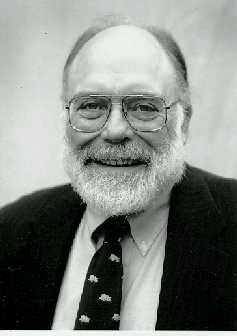 Occupation: Caretaker; Citizen Activist; Program Manager; More detailed information on resume at www.marbet.org or get copy at (503) 771-7254.

Occupational Background: Citizen activist; Opposed Vietnam War, nuclear power, destruction of initiative and referendum process.

Educational Background: One year of college.

Prior Governmental Experience: 1966-1967 U.S. Navy; 1986-1994 Citizens Utility Board; 1996-2000 Clackamas River Basin Council.

A Real Choice for a Change!

We as citizens have power to make great change. In Oregon we have a history of standing up for justice, the environment and integrity in government. So why is it that over 50% of those eligible to vote are not registered, and of those who are, 23% are registered Independent? I believe this hidden majority of Oregonians have become disillusioned with the Democrats and Republicans and are disenfranchised by "the best government corporate money can buy."

It's time for real Campaign Finance Reform. It's time to take corporations out of elections. Our country was not founded on the principle "of the corporation, by the corporation, for the corporation."

When you elect me Secretary of State:
As your chief elections officer, I will seek to enact real Campaign Finance Reform.
I will promote using Instant Runoff in elections so we can stop voting "lessor evils" in fear, and instead vote our preferences and, by doing so, our convictions.
As the auditor of state agencies, I will ensure that your money is spent cost effectively and services to be performed are provided.
As one of three members on the State Lands Board, I will work to manage state owned land with stewardship and environmental sustainability.
When addressing reapportionment, I will ensure that political boundaries are drawn respecting the integrity of our communities rather than gerrymandering districts for the benefit of Republicans or Democrats.
In this election I ask you to bring back democracy.

"Lloyd Marbet is a towering public citizen who makes democracy work in Oregon"
Ralph Nader, 8-28-2000